And I'd choose you;
In a hundred lifetimes,
In a hundred worlds,
In any version of reality,
I'd find you and
I'd choose you.
🎁💏Slip this unique card into your loved one's wallet and watch their reaction when they find it! It's a little reminder of your love and appreciation that the recipient will carry with them always ❤️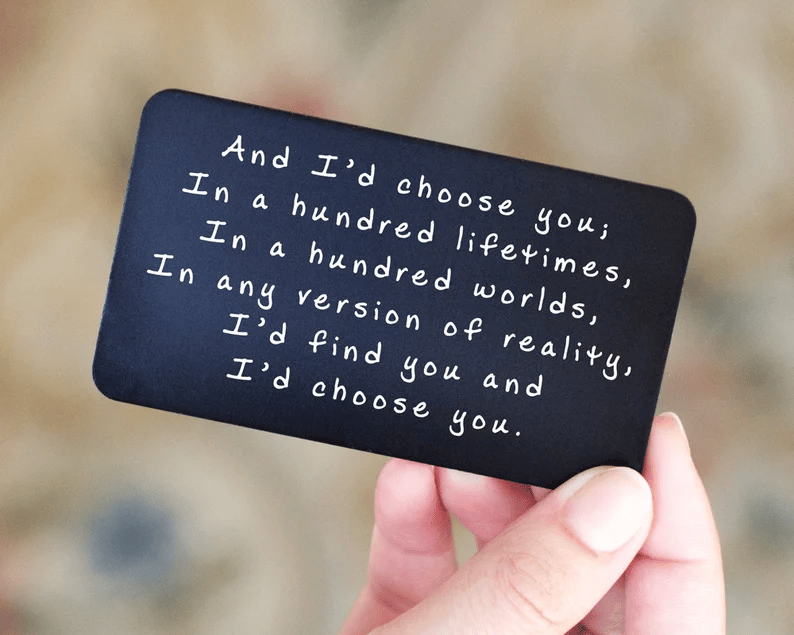 💖This is a metal laser engraved wallet card that slips into any wallet, it's roughly the size of a credit card / business card. Our cards have become very a popular gift choice for anniversaries, deployments, long distance relationships, Mothers Day,Fathers Day, Valentines Day, and more.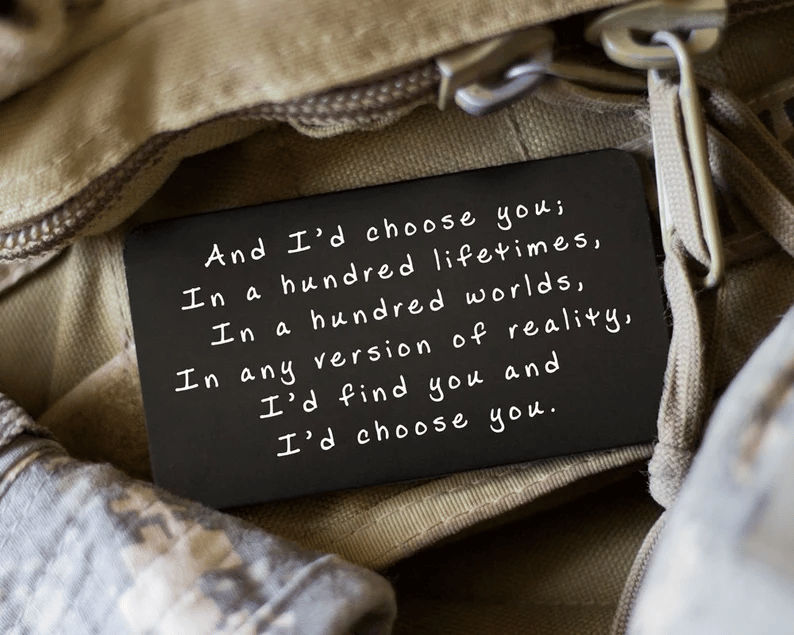 Featuring laser engraved text on an extremely durable aluminum card, it slips right into any wallet or purse and won't get damaged like a note or a photo.
It's lightweight, yet SUPER durable and strong. It will never bend, scratch, fade, rust, or deteriorate in any way. It will literally last a lifetime because the engraving will NEVER wear off. It makes a truly unique gift that is sure to be treasured for years to come.
❤Material:Aluminum alloy
❤Wallet Card insert size: 3.5" x 2"x 0.03"(85mmx 55mmx0.7mm).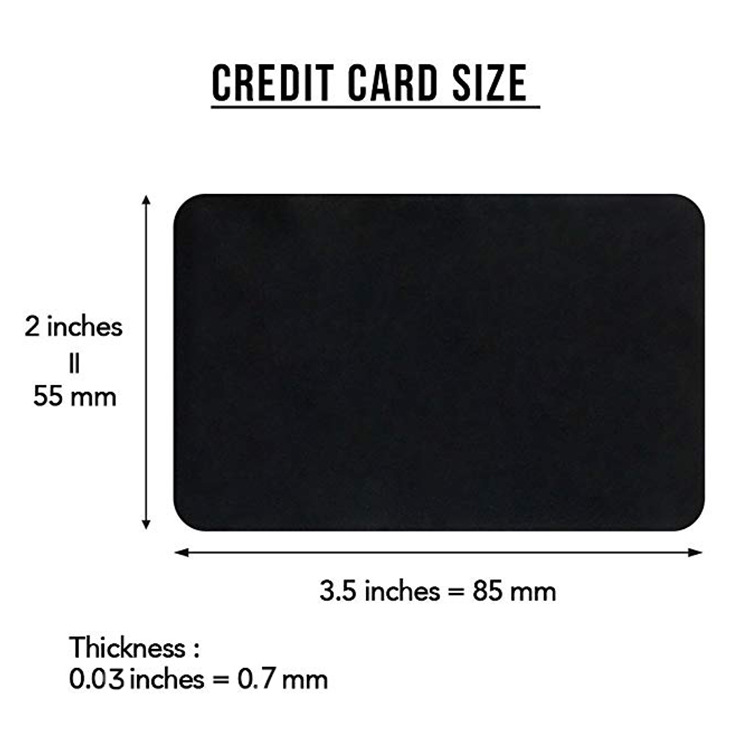 🎉Congratulations:
We are on sale on this Wallet Card(buy 2 get 1 free).
Now you add 3 wallet cards to your shopping cart, we will randomly choose 1 for free.
If you choose

ALL 3 STYLES

, you will get a nice leather wallet for free!!!