Have you ever suddenly felt sad, drained, or on edge when you walk into a room?
The sound purification methods can be traced back thousands of years, across cultures-such as Tibetan bells and singing bowls.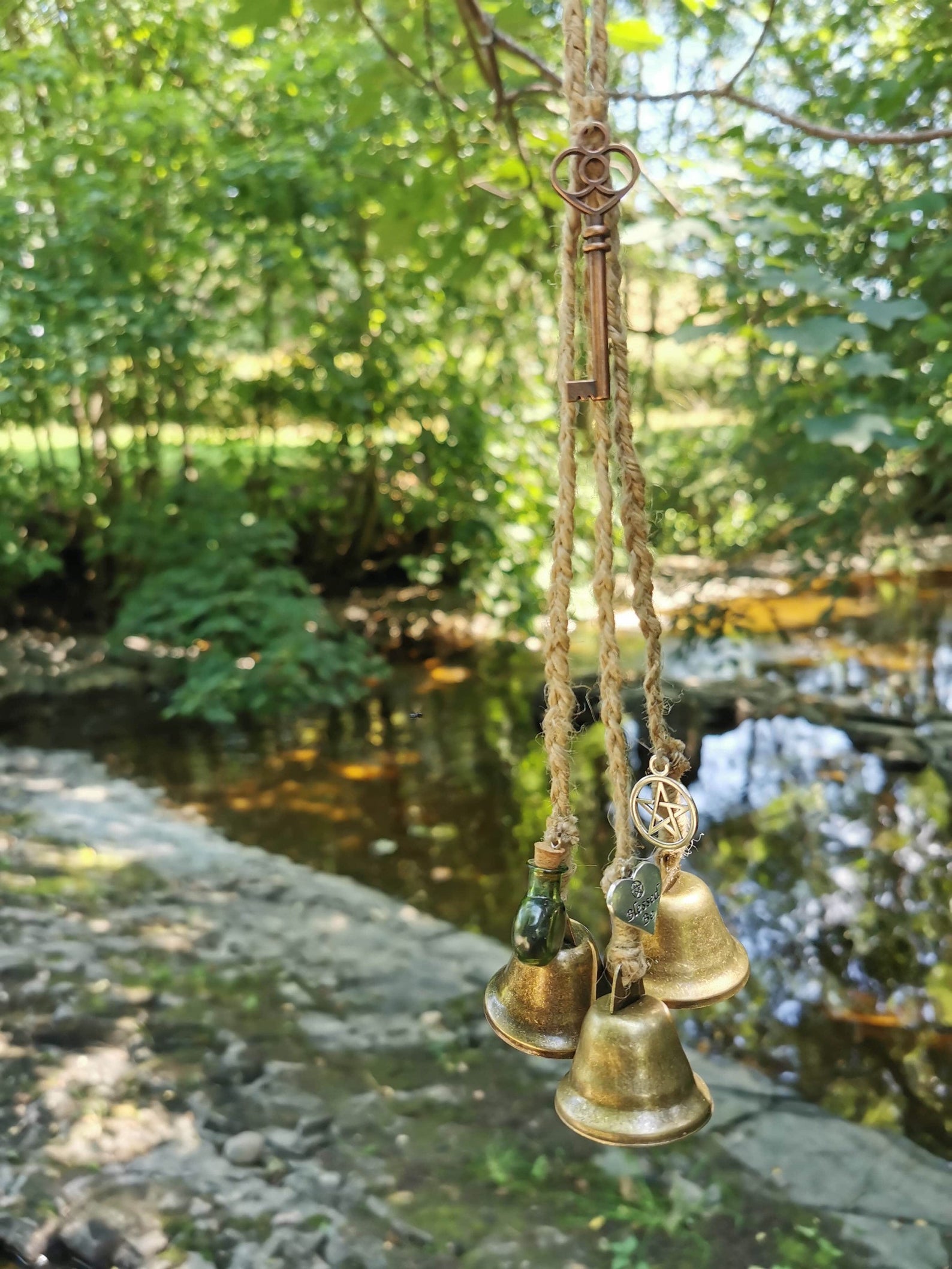 Witches bells are designed to chime when door is opened or closed, protecting the home from negative energy entering.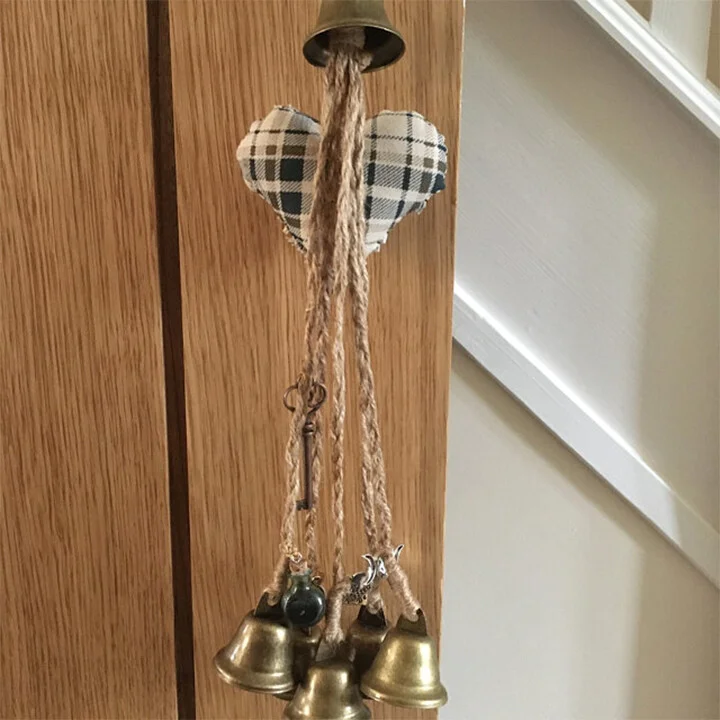 A long used talisman of protection for your home, the ringing of bells is said to clear space of negative energy.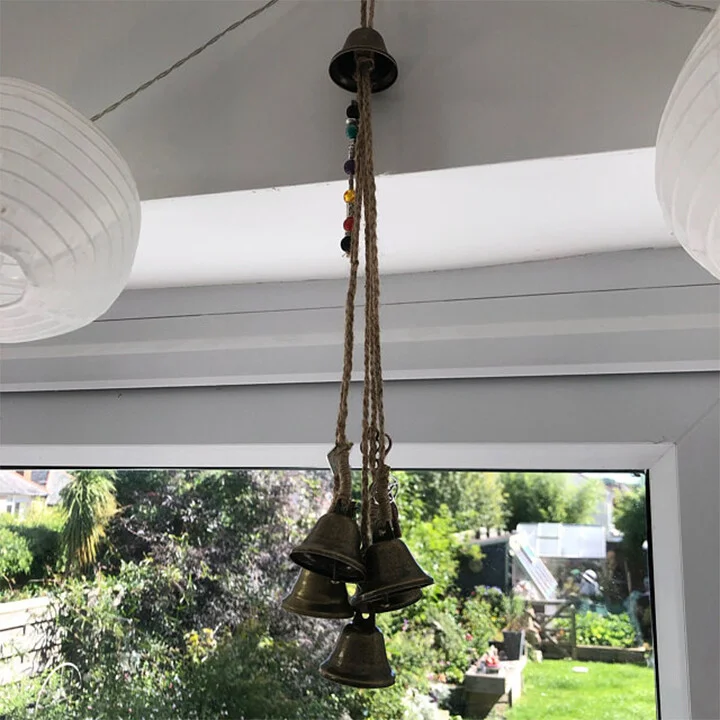 This beautiful handmade set of witches door bells have five bells, a tree of life charm , triple moon charm , Blessed Be charm, a tarot charm, a small spell bottle with black protection salt and a key which is a protection for your home and all the people who live in there.
About this items
Small(20'' & 3 Bells Kit):Measures about 20" long with 3 bells
Large(27'' & 6 Bells Kit):Measures about 27" long with 6 bells